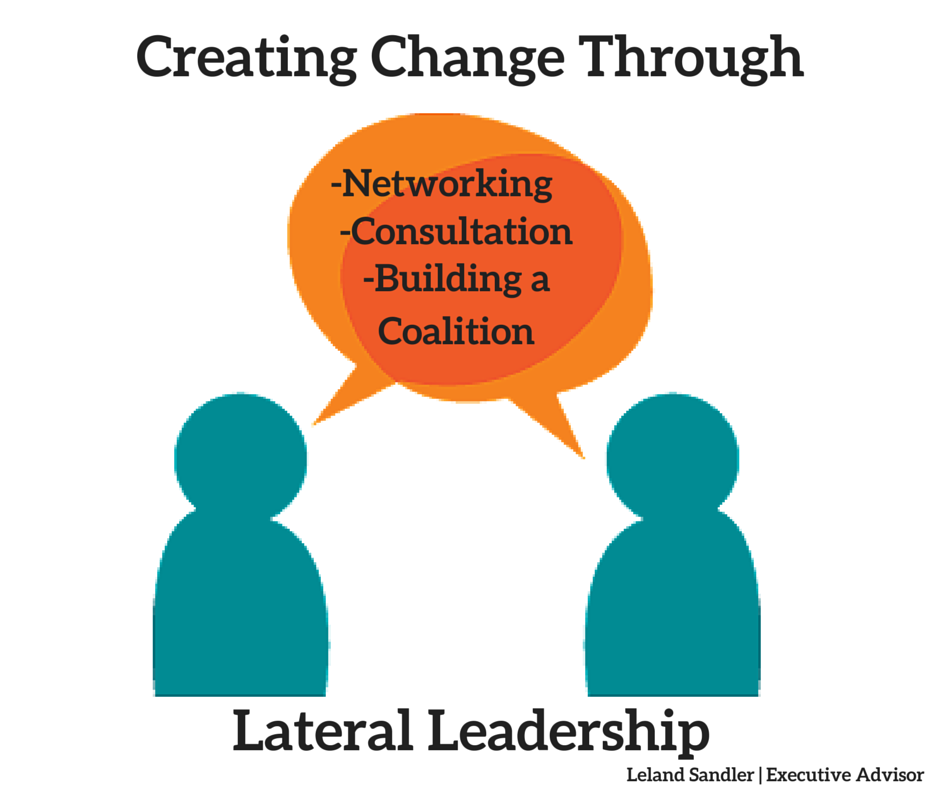 In my previous blog, I discussed several basic strategies for effectively demonstrating lateral leadership. Lateral leadership is a form of leadership where no particular title or position is required. It encourages coordination and cooperation between different groups and departments all working to achieve a common goal. You do not need to be a high level CEO or manager to be a leader. Leadership is not about waiting to be called upon to give instruction. Rather, it is about identifying the opportunities to step in and demonstrate leadership in a way that will create initiative and positive influence within the group.
Honing the skills to become an effective leader takes time and patience. However, the payoff is certainly worth it. By mastering the following strategies for lateral leadership, you will soon find doors to success swinging open with endless opportunities to create valuable change for your organization.
Networking
Establishing a broad network of relationships with people both inside and outside your company and field of expertise is an essential part of becoming a lateral leader. Through networking, you will find people who are willing to offer you support and people who can provide you with connections to even bigger networks, expanding your overall capacity for success.
Consultation
Take the time to meet with your team and the people you are working with. Ask about their ideas and opinions on how to achieve the task at hand while sharing your own thoughts and ideas as well. Reacting to one another's ideas and bouncing different ideas of each other will help you learn how the goals of the group will be completed most effectively for everyone involved. There is always more than one way to go about completing a task. Some managers will stick strictly to their own strategies that have worked in the past. However, every individual is unique and works in a different way. Instead of forcing your way on others, try engaging in more productive consultation.
Building a Coalition
Simply put, there is strength in numbers. Gathering a group of influential people together around a common goal will create a higher sense of authority and lead to higher levels of support. Building a coalition of supporters and individuals who believe in the same goal plays a vital role in lateral leadership. Instead of standing alone, find others who are going to be affected by the change you are proposing and get them on the same page. Once everybody understands and supports the big picture, each individual will take on their necessary role to lead the organization into the great and inevitable change that is sure to follow.